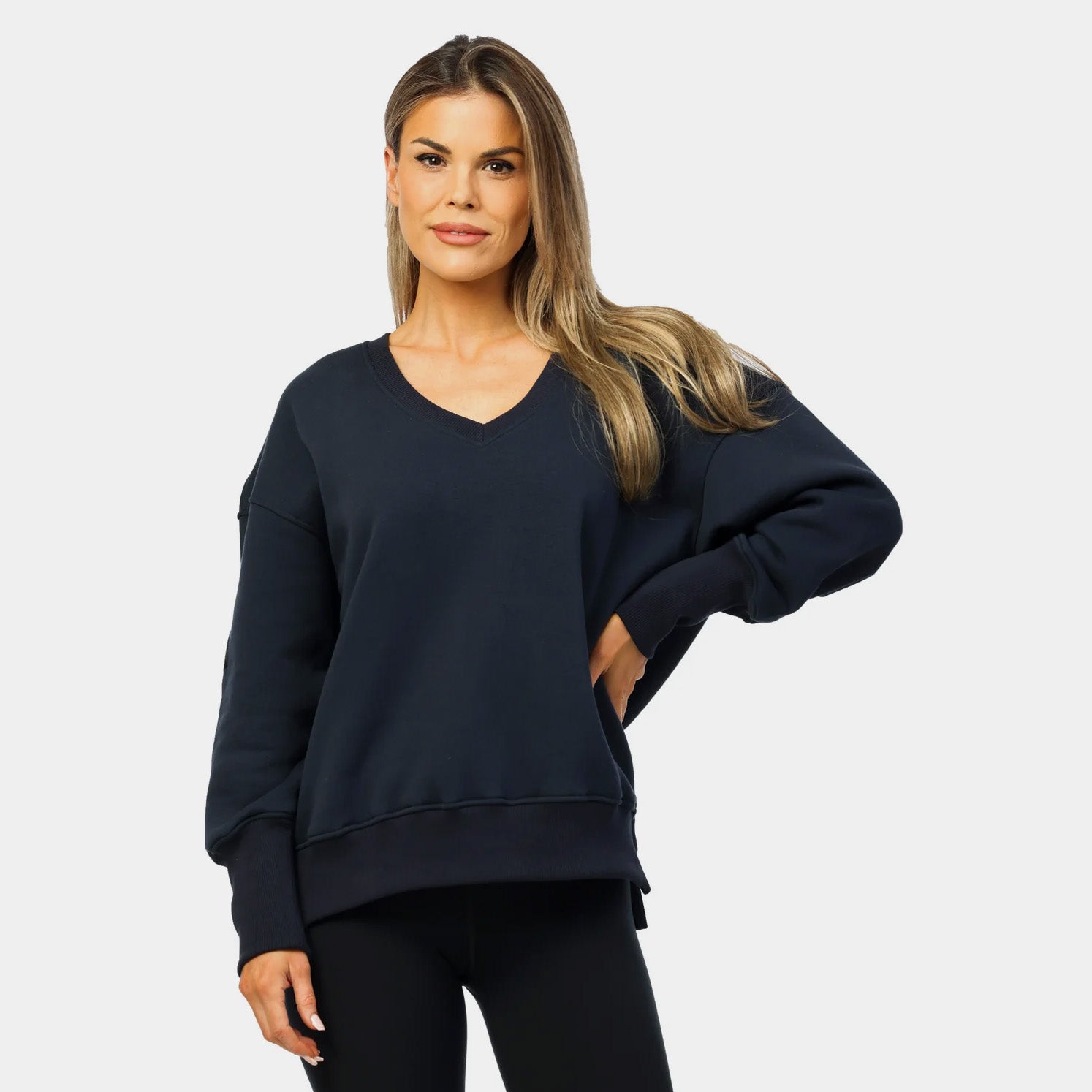 The v- neck sweater: a wardrobe staple for spring / summer 2023
As we dive into the season's latest looks, one fashion staple stands out: the V neck sweater. Luckily we have the perfect one!
Lightweight & Comfortable:
Designed with spring and summer in mind, our T&B Heroic V neck sweater is crafted from lightweight fabric that ensures optimal comfort. The breathable material allows for ample airflow, keeping you cool and comfortable even on warmer days. So you can embrace the season's adventures while looking effortlessly stylish and feeling at ease.
A Stylish Essential
Our Heroic V neck sweater is a true style chameleon its versatile nature allows you to pair it with various bottoms, including biker shorts, leggings, or jeans. The combination of sporty and chic elements creates a trendy and eye-catching aesthetic that is perfect for a daytime look.
Dress It Up, Dress It Down
The beauty of the Heroic V neck sweater lies in its incredible versatility. Transition seamlessly into the evening by swapping shorts for jeans and accessorising with statement jewellery or a sleek blazer.
Flattering for All
One of the most appealing aspects of the V neck sweater is its flattering fit for all body types. It elongates the neck and accentuates the collarbones, creating an elegant silhouette... whether you are petite or have a curvier figure.