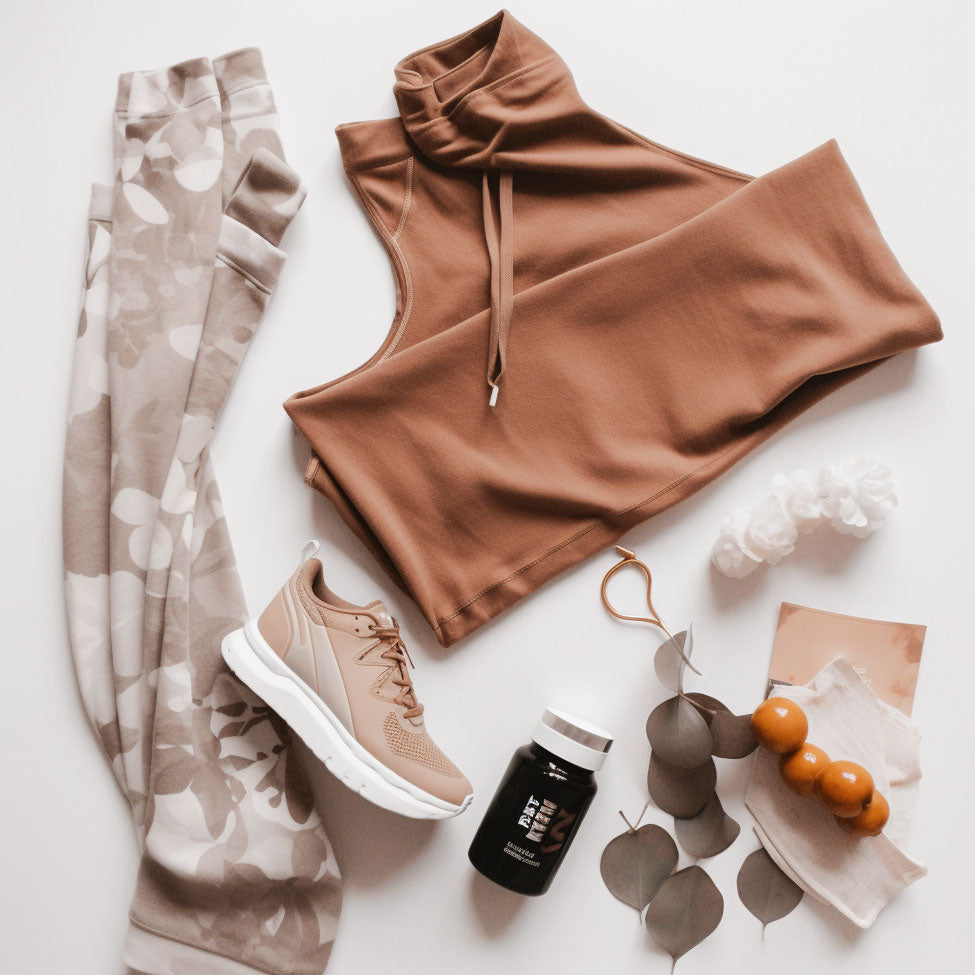 The Indispensable Role of a Sports Bra... why you need one
When it comes to maximising your fitness performance and comfort, one essential item stands out: the sports bra. This often-underestimated piece of activewear provides vital support, confidence, and protection for women during workouts.
Optimal Support and Comfort:
A well-designed sports bra offers optimal support and comfort, ensuring you can focus on your workout without any distractions. By minimising breast movement and providing a secure fit, it helps prevent discomfort and potential damage to delicate breast tissue. A sports bra's specialised construction distributes weight evenly and reduces strain on the chest, allowing you to move freely and confidently during high-impact activities.
Enhanced Performance:
Wearing a sports bra can significantly enhance your performance and overall workout experience. It minimises bounce and provides stability, allowing you to maintain proper form and technique. With improved support, you can push your limits, move more efficiently, and achieve better results. A sports bra's ability to reduce breast movement enhances your range of motion, empowering you to perform dynamic movements and exercises with ease.
Confidence and Protection:
A sports bra goes beyond physical support; it also offers a psychological boost by boosting confidence and providing a sense of security. When you feel supported and comfortable, you can fully focus on your workout, giving it your all. Additionally, a sports bra provides protection against potential discomfort, chafing, and irritation that may occur from regular bras during intense physical activity. 
It is essential to wear a sports bra to protect your breast tissue. Not wearing a supportive sports bra can cause injury to Cooper's ligaments – the tissue that shapes and supports your breasts. Continuous pressure and movement on Cooper's ligaments without the protection of a sports bra can lead to breast and back pain. 
Ali & Chloe Sports Bras
The new Chloe sports bra is an easy to wear silhouette that's perfect solo or styled up with the Chloe legging to complete the set look! It has a feminine V neck and is made from recycled materials with removable padding. Both it and the Ali and Chloe bras provide great support and comfort. No underwire makes for a snug and supportive fit!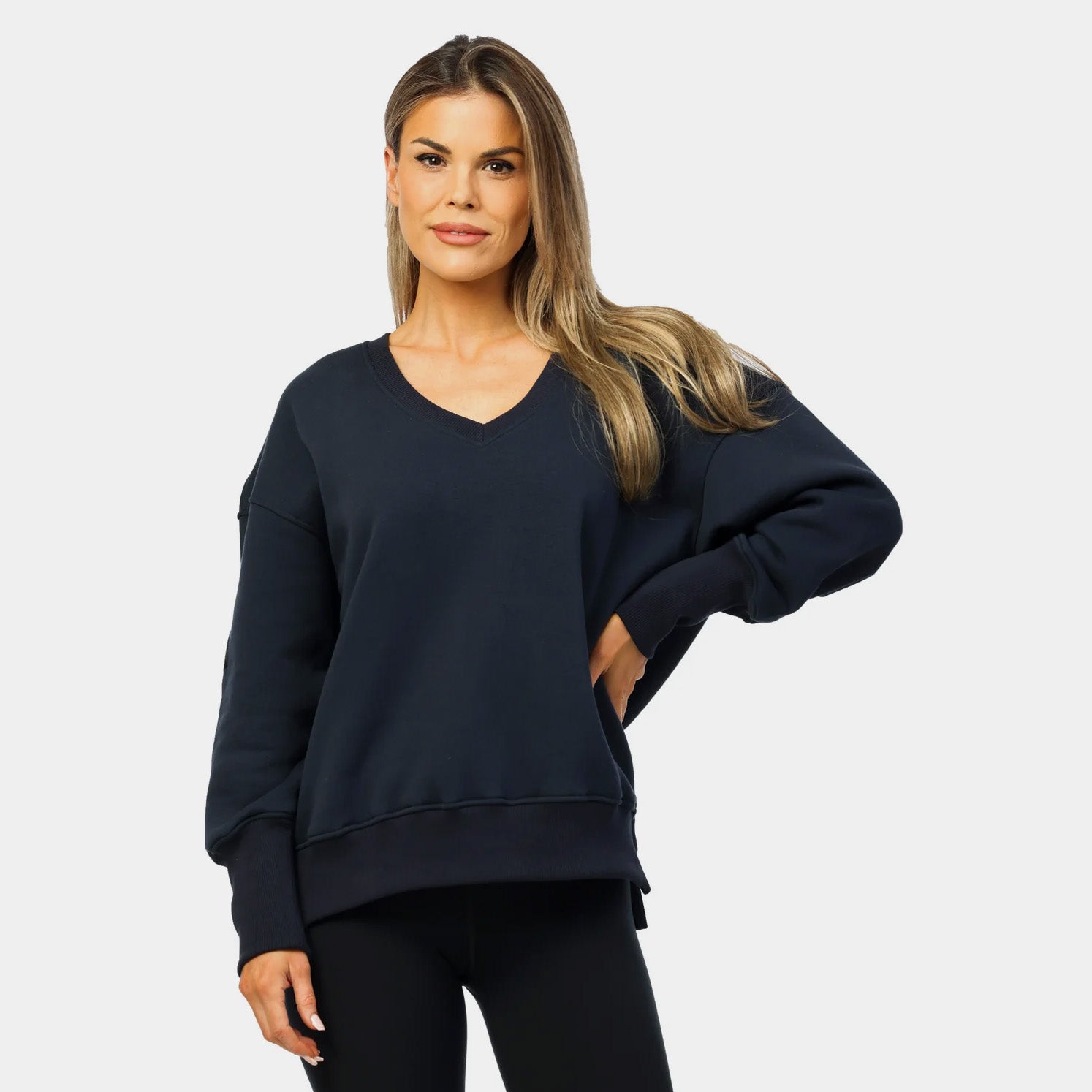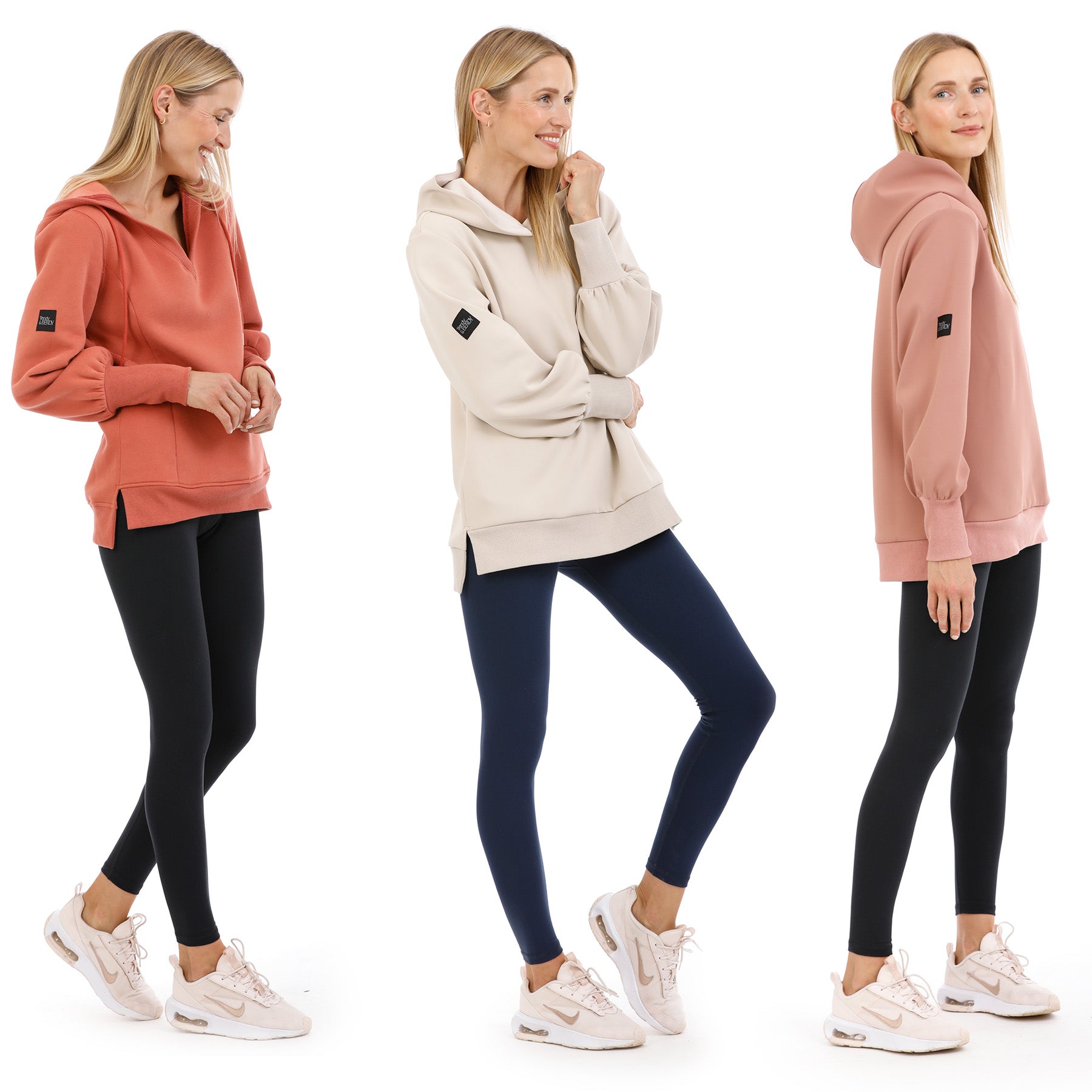 Style
Our founder and creative director Jane has been hard at work these past few months sourcing new fabrics and designing pieces that capture the spirit of the season.
Read more