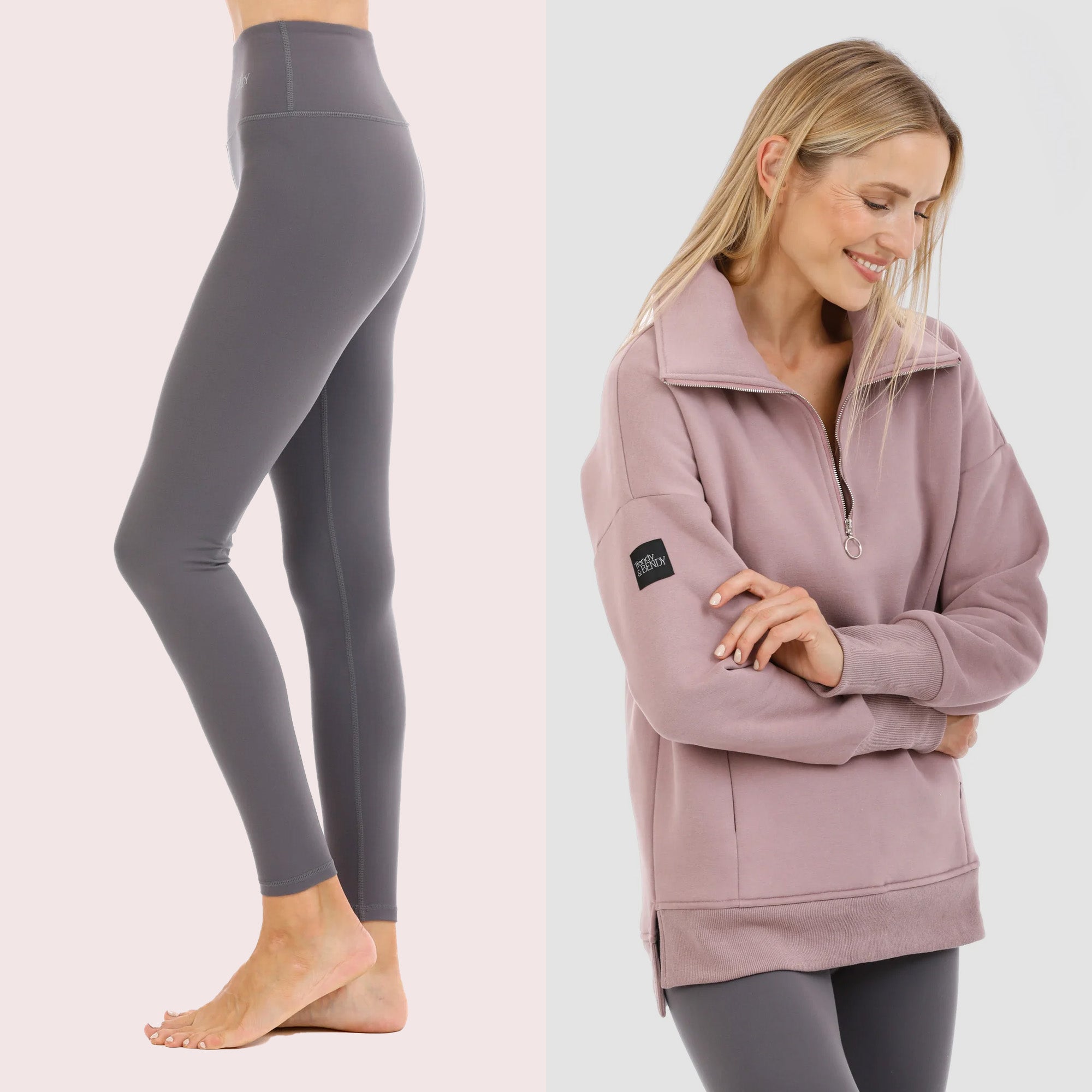 How to Coordinate and Style Neutral Outfits
Neutrals like black, grey and tan effortlessly pair together and with any colour, making coordinating outfits foolproof. Our new collection of neutral soft colour tones features subtle shades of grey, rose pink and lavender that instantly elevate your wardrobe. As versatile foundational pieces, they'll create balanced looks that suit any occasion.
Neutrals are extremely versatile. They are easy to match with each other as well as bolder accent colours. Though brights often get paired with neutrals, wearing different neutral shades together has become a chic, understated trend. The beauty of an all-neutral outfit lies in effortlessly mixing and matching the same pieces to create new tonal looks. Neutral on neutral outfits emanate refined elegance thanks to their muted, harmonious tones that don't compete for attention. 
Here's our tips for mixing neutrals:
Mix neutral leggings with an oversized hoodie or sweater in a lighter or darker neutral hue.
Layer a neutral sweater over a neutral sleeveless tank or tee for dimension.
Pair neutral joggers with a neutral v-neck or half-zip top in a complementary fabric.
Add interest by mixing fabric textures like a Trendex legging with a neoprene hoodie.
Change up proportions with a fitted neutral cropped tee or bra top with neutral joggers or shorts.
Cinch a neutral hoodie or tee with a coordinating neutral bumbag or crossbody bag.
Incorporate neutral sliders or trainers to anchor all-neutral athleisure outfits.