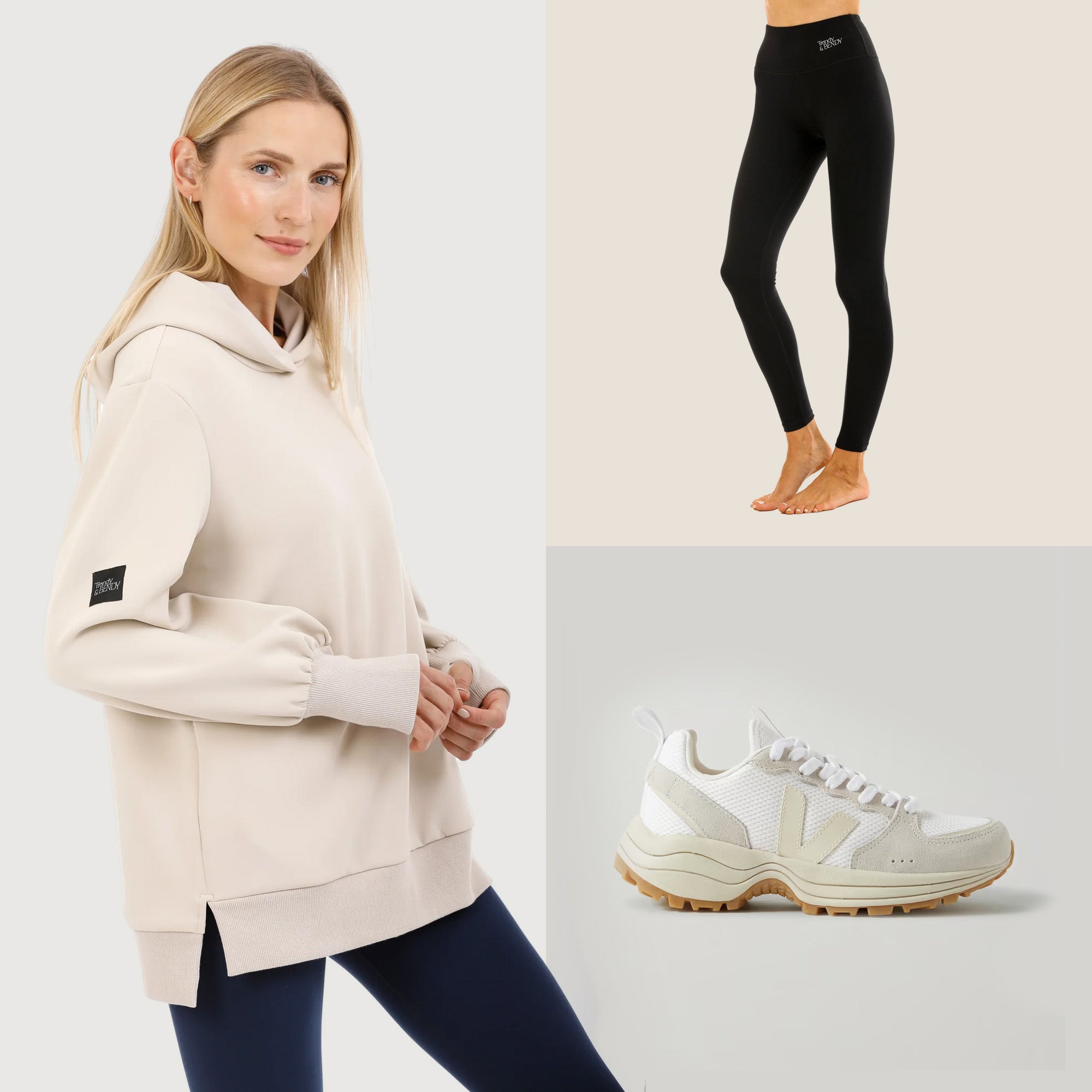 Effortless Chic: Our Guide to Stylish School Drop-Offs
Mornings with kids are chaotic enough without having to stress about your outfit on top of everything else. Looking anywhere close to polished and put-together for the school run can seem next to impossible. But with a few simple tips, you can cultivate a style that's both comfortable and fashionable when wrangling the kids out the door.
01. Comfortable Shoes
Look for flexible, cushioned soles and skip sky-high heels or rigid styles. We love brands that offer cushy, walkable trainers with grippy soles and extra arch support and come in neutral colours.
02. Embrace Casual
While the school run isn't a catwalk, you can still look great on a busy morning. Activewear staples like leggings, joggers and hoodies combine comfort and style. Stretchy fabrics move with you, keeping their flattering shape through all your multitasking.

Build easy outfits around leggings in tonal shades of black, navy or grey. Throw on a hoodie and sneakers one day, then swap in a relaxed tee and denim jacket the next. Use items from your existing wardrobe. Small touches like a crossbody bag, sunglasses or colourful scarf will elevate the look.
Pictured: Purva Hoodie in Solstice & Ali High-Waisted Figure Enhancing Legging
03. Plan
Planning takes time that you don't have! If you lack the time to plan your daily outfits, group the clothes you intend to wear for the upcoming week together. Coordinate and choose neutral colours like black, grey, and navy. Think about including leggings, joggers, hoodies, tees and tanks – versatile items that can be easily paired and layered without much thought.

By having these essentials on hand, you'll always have outfits ready within moments. For instance, you can simply put on leggings, a hoodie, and sneakers one day, and then switch to joggers, a tee, and a denim jacket the next.

Knowing that you look and feel good eliminates decision fatigue on rushed mornings. When you're dressed in comfortable confidence, you're prepared to take on the day in style, even amidst the chaos.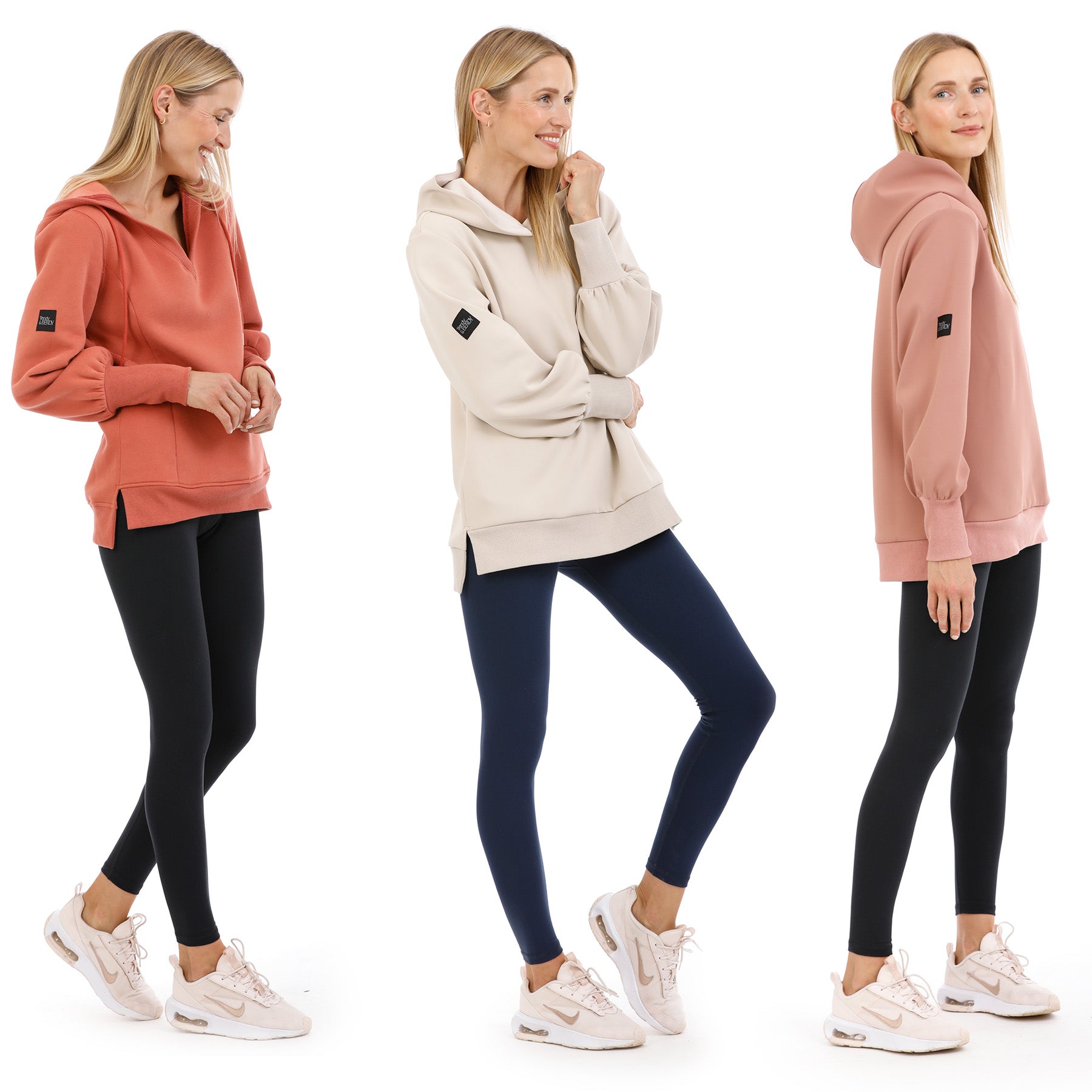 Style
Our founder and creative director Jane has been hard at work these past few months sourcing new fabrics and designing pieces that capture the spirit of the season.
Read more